Park Hill Commons Community Celebration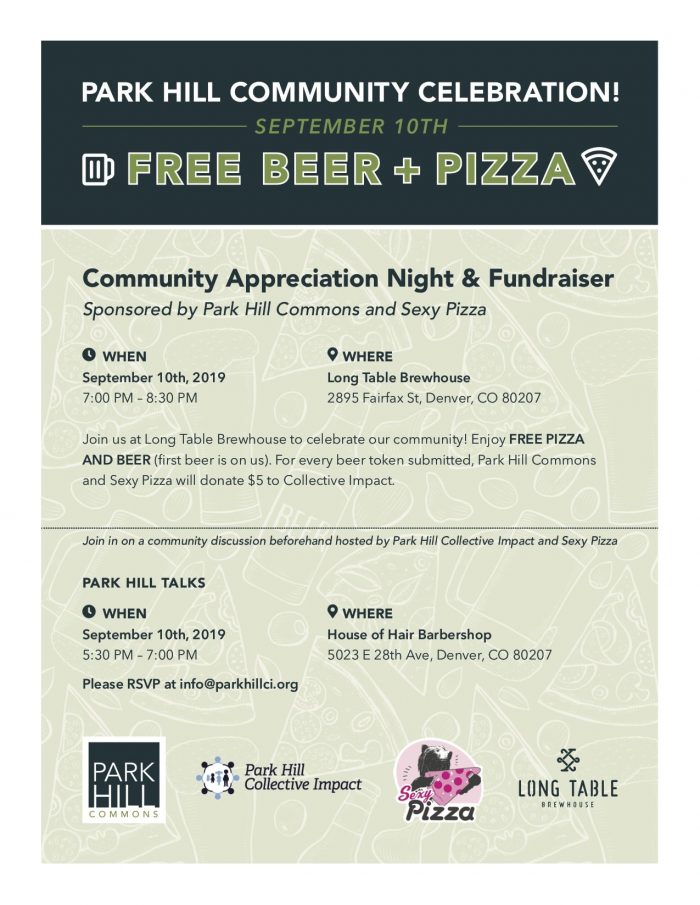 Join us at Long Table Brewhouse to celebrate our community! Enjoy FREE PIZZA AND BEER (first beer is on us!) September 10th from 7:00 PM – 8:30 PM.
For every beer token submitted, Park Hill Commons and Sexy Pizza will donate $5 to Park Hill Collective Impact.
Park Hill Collective Impact is a local nonprofit that works to ensure that every single child in Park Hill is provided the supports needed to thrive academically, socially, emotionally and economically from birth through age 25.
RSVP on our Facebook Page!